Sam MacLeod set for British Formula 3 debut at Rockingham

1st May, 2014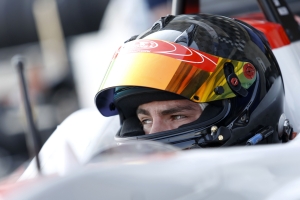 (Hertford, England 1st May) – Formula Renault race winner Sam MacLeod will make his debut in British F3 in the Cooper Tires British Formula 3 Championship this weekend at Rockingham (4/5 May) with Fortec Motorsport.

MacLeod's plan is to use the event to hone his race skills, and complement his campaign in the German ATS Formula 3 Cup with Netherlands based Amersfoort Racing. During the season opener last weekend at Oschersleben, Sam took two podium finishes on his F3 debut and now lies fourth in the championship standings.

Earlier this year he tested a British F3 race car with front running Carlin and Fortec Motorsport. That led to the chance to race in this weekend's event. After Rockingham his next race will be at Lausitzring in May (23/25) when the ATS F3 Cup joins the ADAC GT Masters as a key support.

Sam MacLeod said "My primary focus in my second season of my car racing career is the German ATS Formula 3 Cup, and I am pleased that my campaign got off to a good start last weekend. However I am also delighted that we are able to compete in this first round of the British Championship to help me build my experience. I raced with Fortec in Formula Renault in my rookie season in 2013, and I have the highest regard for the team and what it is capable of. We will come straight from Germany to Rockingham with no opportunity to test on the Cooper tyre, but I know we will all fight hard to be at the front. I have some Rockingham experience from last season in Formula Renault, when we were on the podium, so I am looking forward to returning. We will look for other opportunities that compliment my German campaign"