BRITISH RACING DRIVERS' CLUB WELCOME SAM MACLEOD TO RISING STARS SCHEME

21st August, 2014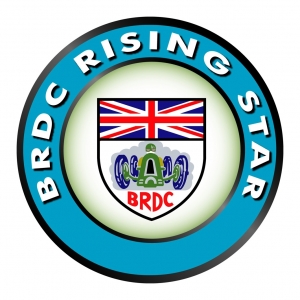 Castrol supported Sam MacLeod is the latest driver to be formally recognised by the British Racing Drivers' Club as a BRDC Rising Star with immediate effect.

Sam's impressive results in German and British F3, German ATS Formel 3 Cup, Cooper Tires British F3 and a strong qualification in the Masters of F3 at Zandvoort identified him as a strong candidate for inclusion onto the Scheme and the BRDC are very optimistic about his future.

Sam was invited to an interview at the BRDC Clubhouse with BRDC Director Ian Titchmarsh, Club Secretary Stuart Pringle and Assistant Club Secretary Luke Evans to discuss his career to date, his plans for the future and other interests. His desire for success and professional manner was very much apparent to the panel and he left with the confirmation that he had been successful. Luke Evans said; By introducing talented young drivers like Sam to the BRDC in the early stages of their career, we hope that it will assist their development but also inspire aspirations to qualify for Full Membership of the Club. This is something that we are confident Sam can achieve and wish him all the very best on his journey.

Sam MacLeod "It is fantastic to have been invited to be part of the Rising Star scheme. It is marvellous to be recognised as a driver with talent by the most prestigious club in British motorsport. It is a great honour and I hope that I can make the most of what it will mean for my career." The BRDC Rising Star Scheme is an invitation only programme open to racing drivers aged 24 and under. Scouted from trackside, BRDC Rising Stars has a proven track record of selecting only the best individuals – including the 2008 Formula One World Champion Lewis Hamilton OBE, and Paul Di Resta.